Welcome to the Critical Hit Podcast Wiki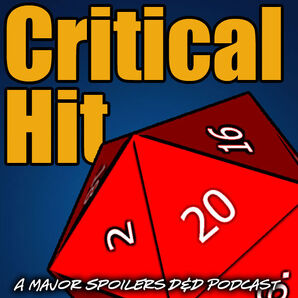 An unofficial informational Wiki for
Critical Hit: A Major Spoilers 4th Edition Dungeons and Dragons Podcast
. This wiki is filled with (major) 
spoilers
 as the aim for each article is to give a complete view of both characters and episodes. So if you do not wish to be spoiled, turn back now before it's too late.  
All help is welcome in trying to make this the best wiki possible. Be it finding cool art (if you do please give credit to its creator), writing articles on episodes or characters, or fixing spelling and grammar, every little bit helps. If you haven't ever worked on a wiki before don't be afraid - the best way to learn is to just jump on in.
Where to go
Edit
An information archive to keep track of the adventures of the Critical Hit Podcast. 
Season summaries, Season 1, Season 2, Season 3, Season 4, Season 5 
If you're looking for a good place to start we suggest you check out our Episodes page. 
If you're looking for more information about the various PCs and NPCs of Critical Hit - Characters will get you started. 
If you're looking for the timeline of the central continent of Vertex 12: The Bloom - Timeline will help you out.
If you're looking for more information about the world and the people in it check out Gods, Organizations, Races, and Planes of World
What is Critical Hit?
Edit
Critical Hit is a dungeons and dragons real play podcast featuring Game master Rodrigo leading his players Stephen Schleicher, Brian Bergdall, Matthew Peterson, Rob Rasmussen, Adriana Ferguson, Samantha, and others on their adventures.
It began as a discussion of 4th edition dungeons and dragons on the major spoilers podcast and developed into a home brewed campaign, currently in it's 5th season.
What to do
Edit
If you are looking for a good place to start you might want to check out one of these pages and jump on in:
Write a summary of all Episodes
Write Character Profiles for all the main Characters
Write articles on the Planes of World
Art fitting pages is welcome for it makes this a more beautiful place, but be sure to credit to the creators.
What is your favorite Season of Critical Hit?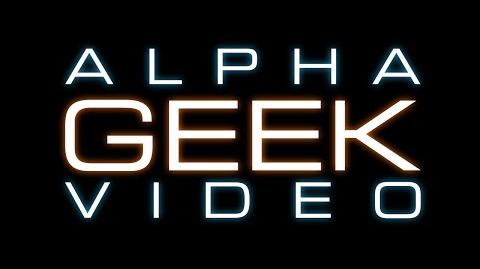 Critical Hit Panel from 2015 Nerdtacular